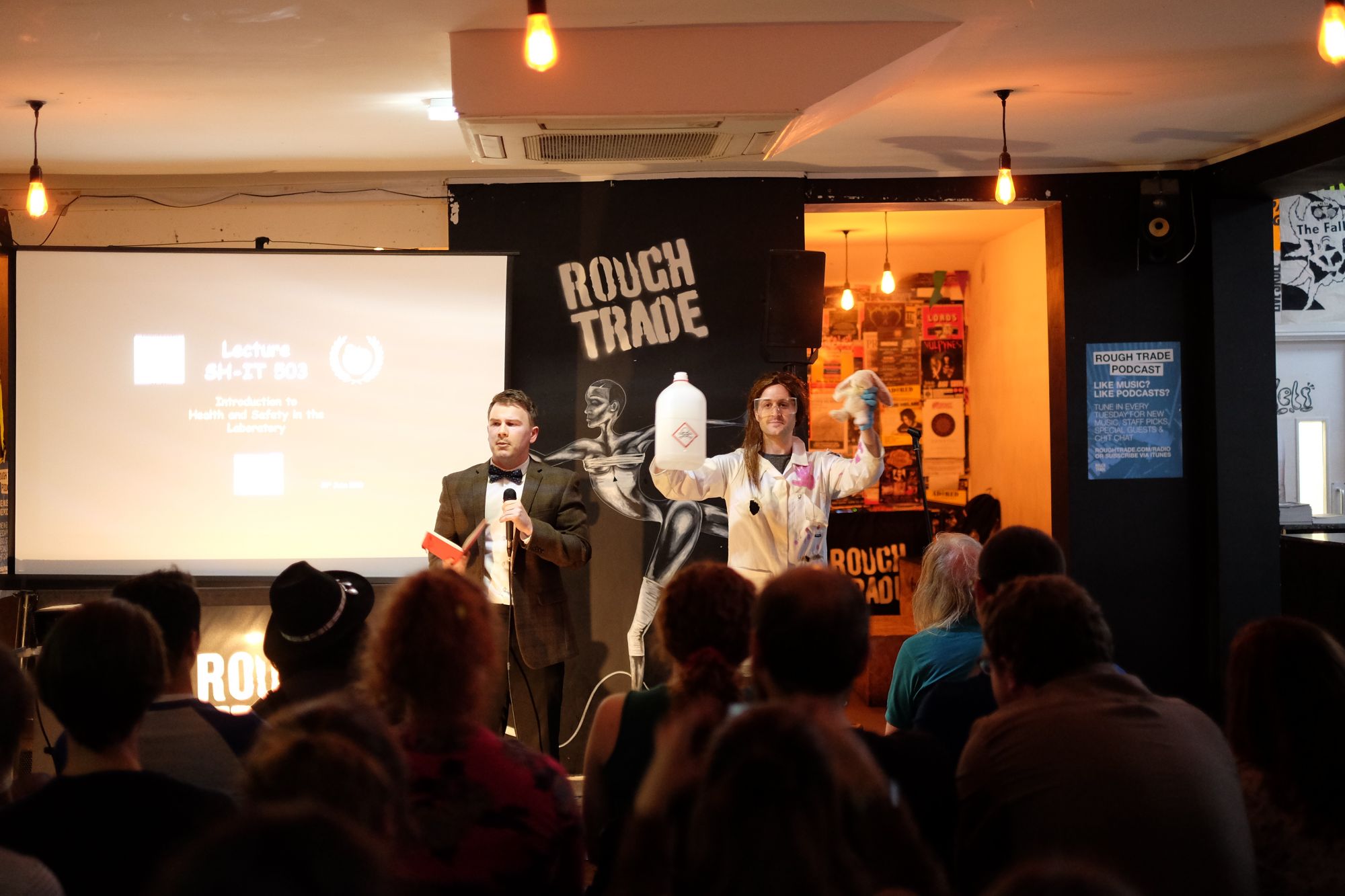 Image: Jonny Hunter (left), Jorge (right). Thanks to Alex Payne for the image.
Cohort 2 Chemistry Jonny Hunter teamed up with Jorge Fernandes, an Engineering student to write and perform a comedy act at this year's science comedy event Bright Club. The event is a platform that transforms researchers into stand-up comedians and has been on up and running for 10 years across the UK, took place in Nottingham in June 2018.
Jonny and Jorge presented an eight-minute sketch based on health and safety in the laboratory. The event was focused on entertaining the general public and Jonny and Jorge's act was very well received.