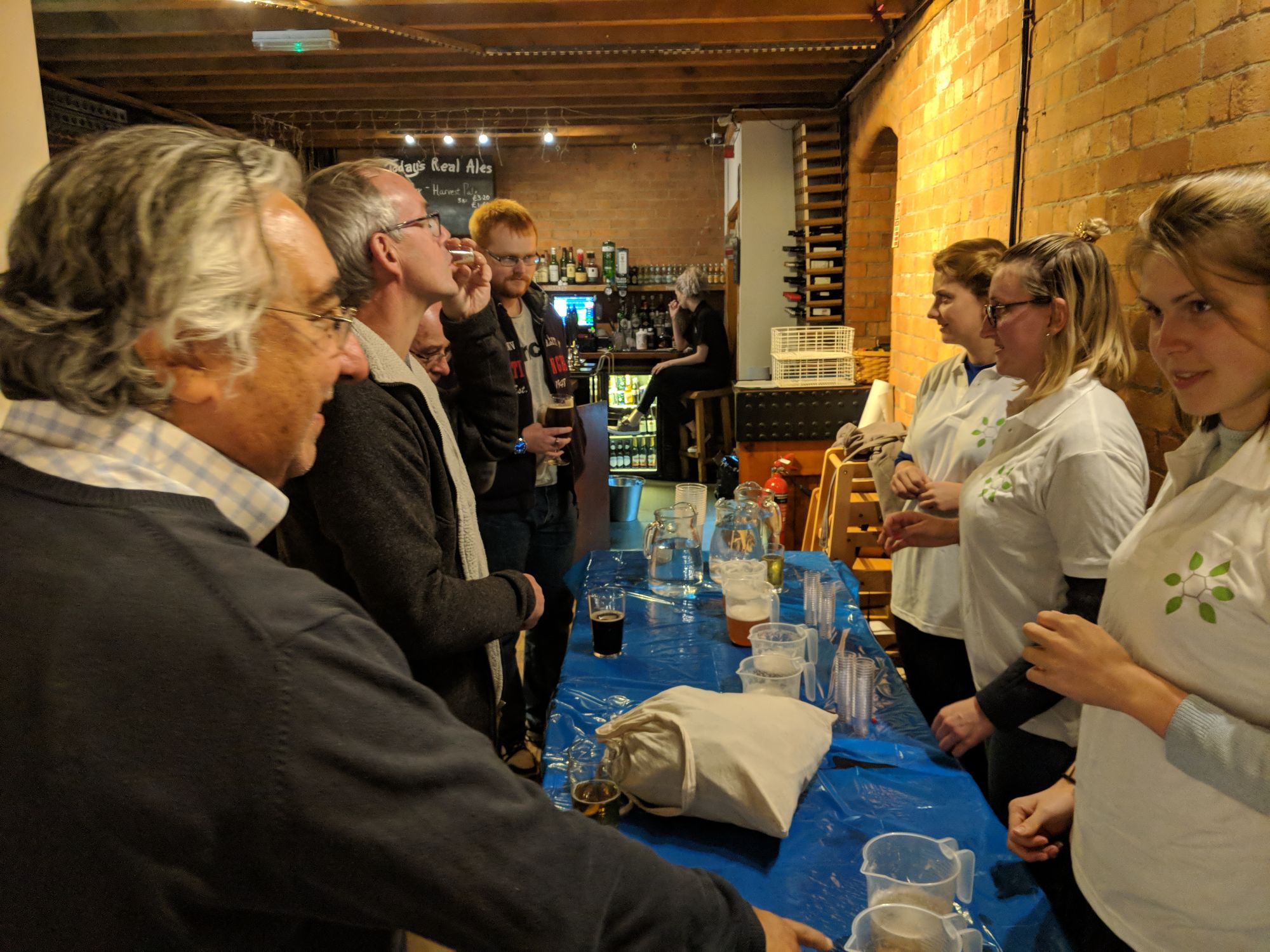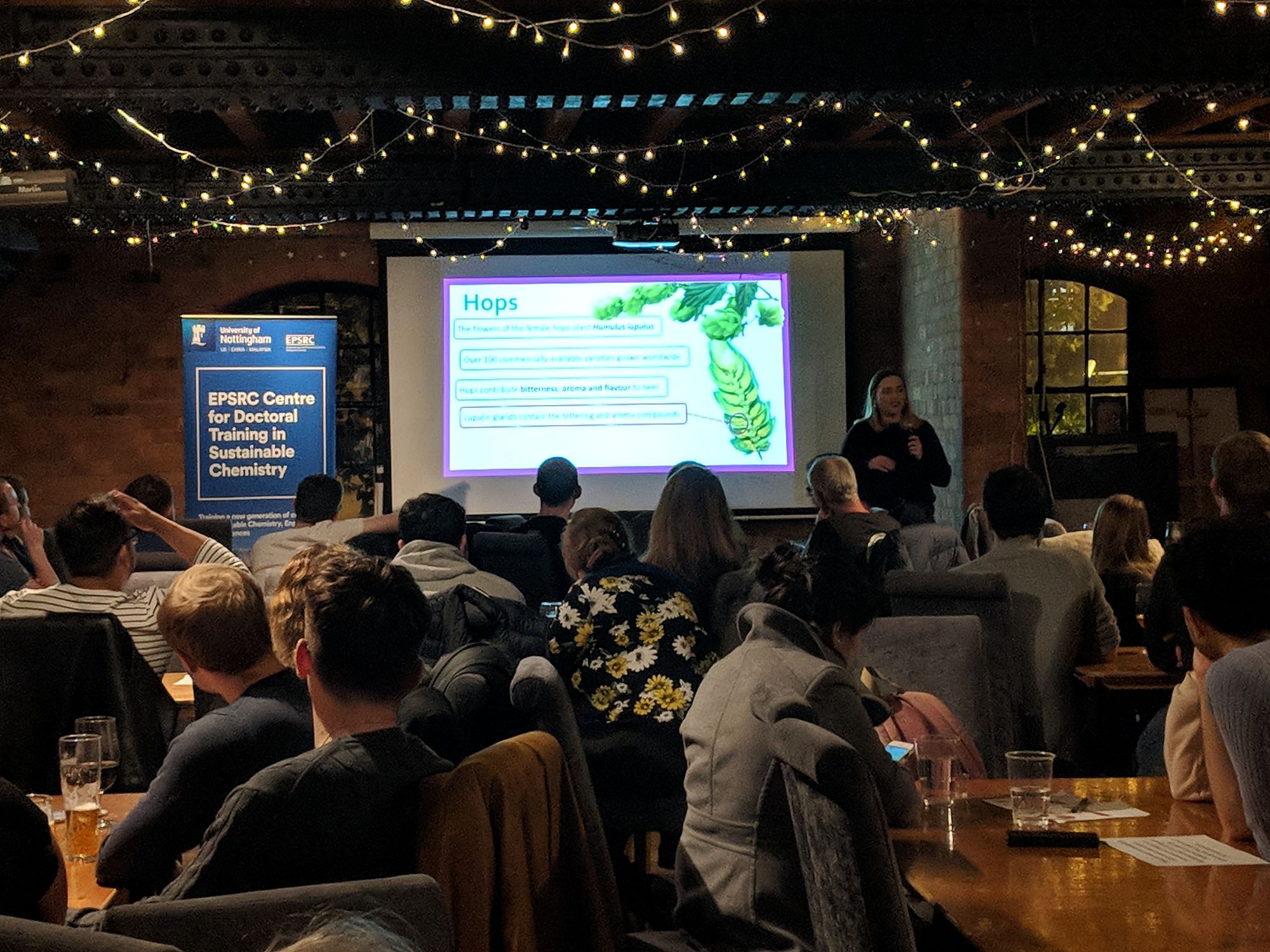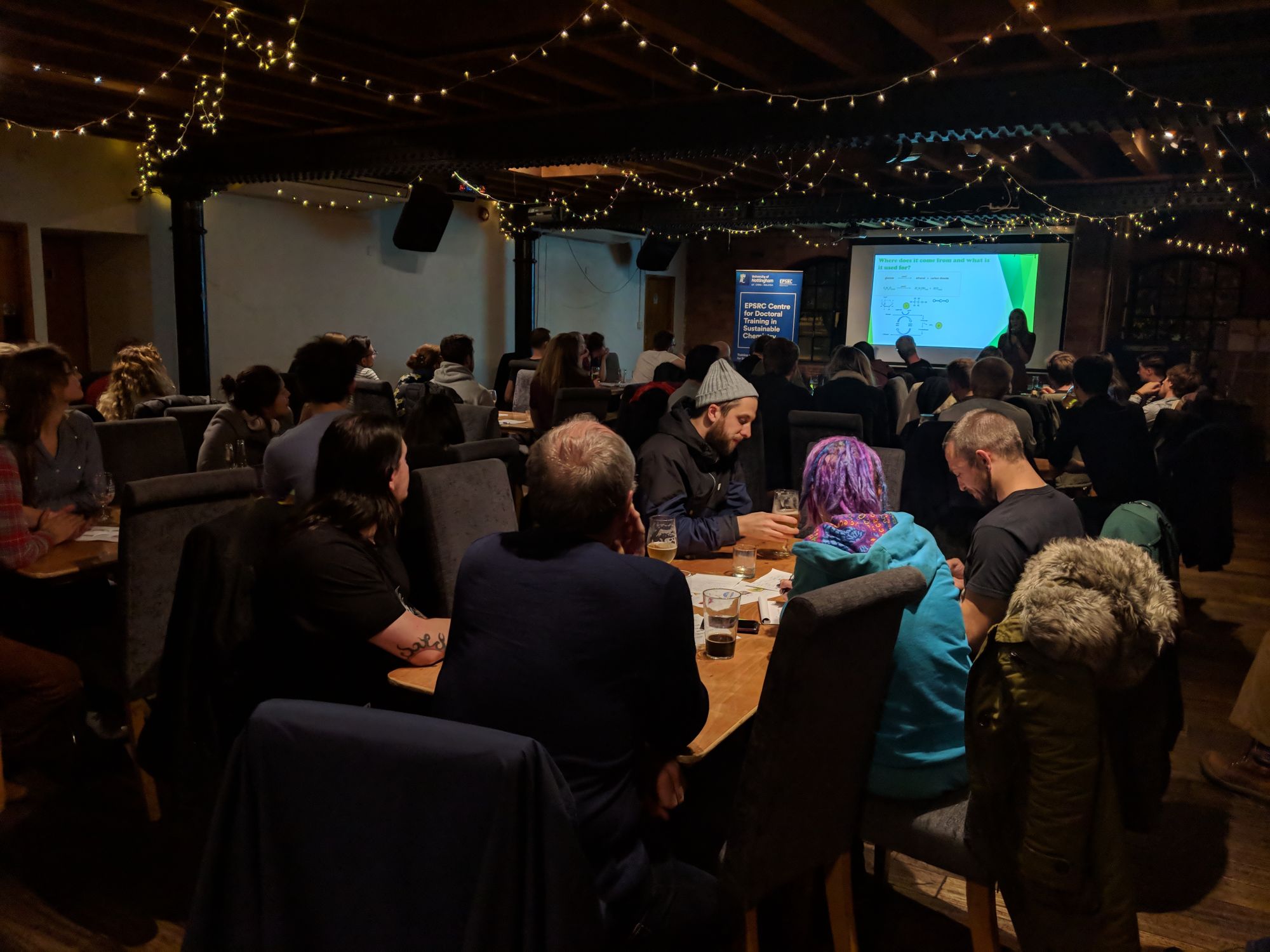 CDT in Sustainable Chemistry students organised and facilitated 'Exploring the Chemistry of Beer' event, which took place on 16 October in the Canalhouse pub in Nottingham. The event was run in collaboration with Campaign for Real Ale and Nottingham Beer Festival, to engage members of the general public in alcohol-related chemistry. The event consisted of pop-up chemistry experiments, talks from PhD students in Brewing Science, and a chemistry of alcohol themed quiz.
An engaging audience of approximately 60 members of the general public from varied age groups had the opportunity to see a range of experiments developed and delivered by CDT students and these included; creating different coloured solutions reminiscent of alcohol types; quenching the fluorescence of a G&T with salt; testing the alcohol content in beer via taste etc.
The event also featured a number of sustainability focused talks delivered by PhD students in Brewing Science including; Low-alcohol content beers; attempting to improve the sustainability of flocculation; taste and mouth feel of beer; and alternative feedstocks for beer.
The event received excellent feedback from the participants, who suggested that they would like to participate in similar events in future, and discuss topics such as hydrogen fuel cells, sustainable energy, and the impact of plastics usage.