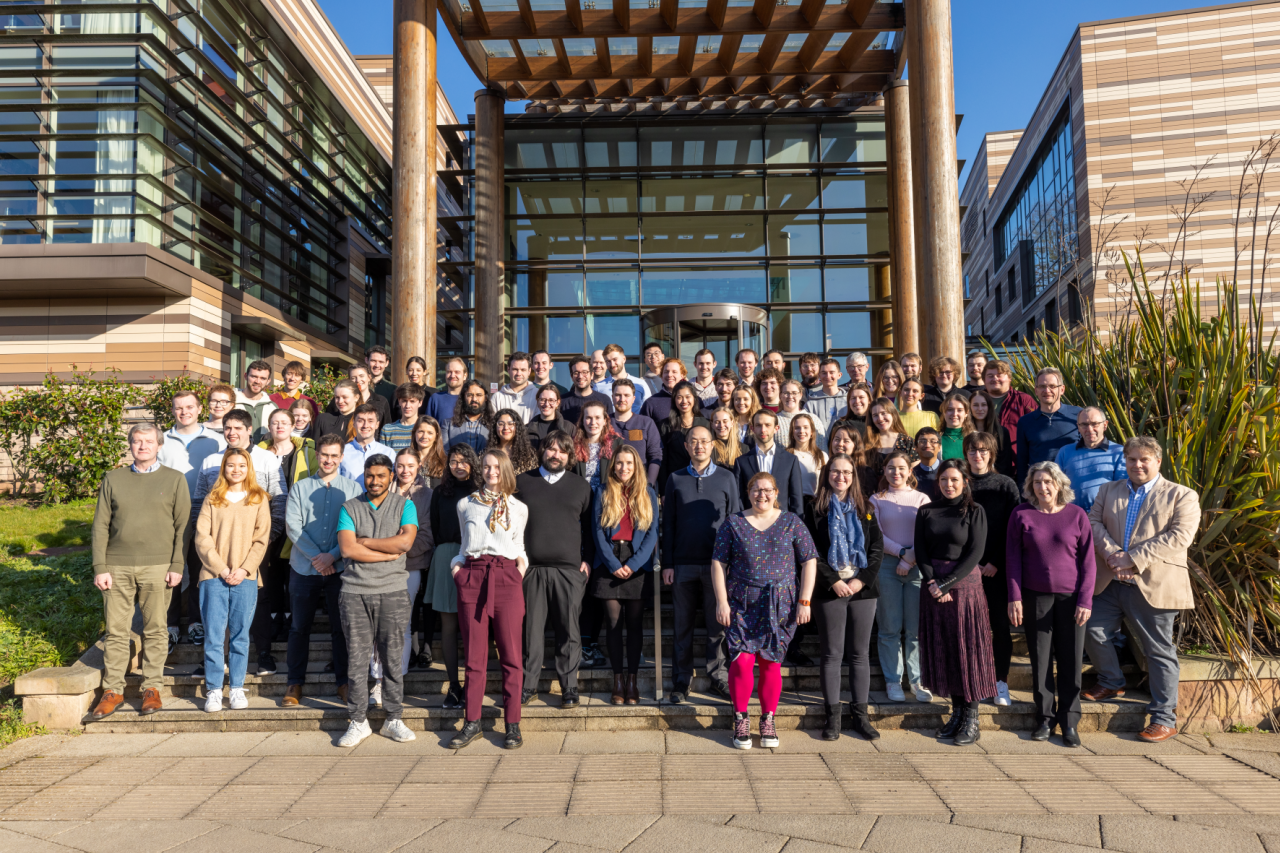 The CDT in Sustainable Chemistry held its annual Winter Showcase event on 6-7 February 2023, this was a fantastic opportunity for the students to give lectures, poster presentations and discuss their research.
The event, which took place over two days at East Midlands Conference Centre on University Park, attracted an audience of over 130 students, researchers, academics and industrial partners. The Centre was very pleased to welcome the students from its partner institution University College Dublin, Prof Pat Guiry and their Programme Manager Melanie Baur.
The event included 14 talks by final year CDT and SFI students, a very lively poster session involving 38 posters by the CDT second- and third-year students from both the CDT in Sustainable Chemistry and students based at University College Dublin.
In addition, the event hosted three lectures including:
Biocatalytic Approaches to Complex Targets - Elaine O'Reilly, University College Dublin

New strategies for the Arylation of weak nucleophiles - Liam Ball, University of Nottingham

Homogeneous Catalysts, Biocatalysts, or Both? - Andrew C Marr, Queen's University Belfast
We would like to congratulate all Best Talk and Best Poster Prize Winners:
Ciara Lynch (Best Talk– first prize), Morag Nixon (Best Poster – first prize), Fionn McNeill (Best Poster – second prize) and 7 talks were jointly commendable for second prize.