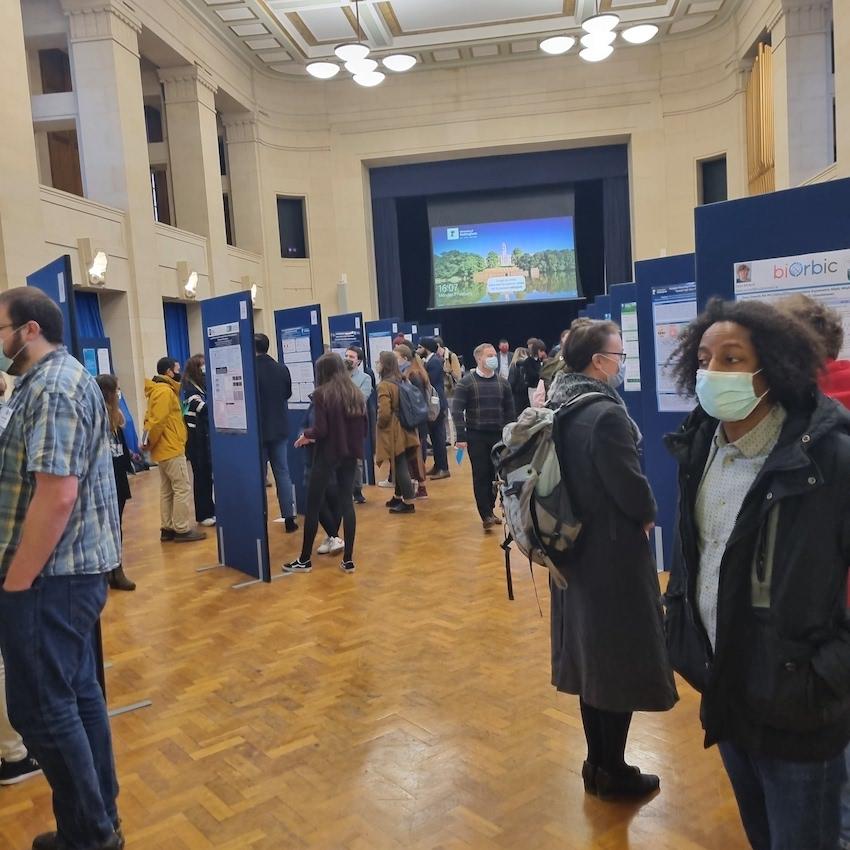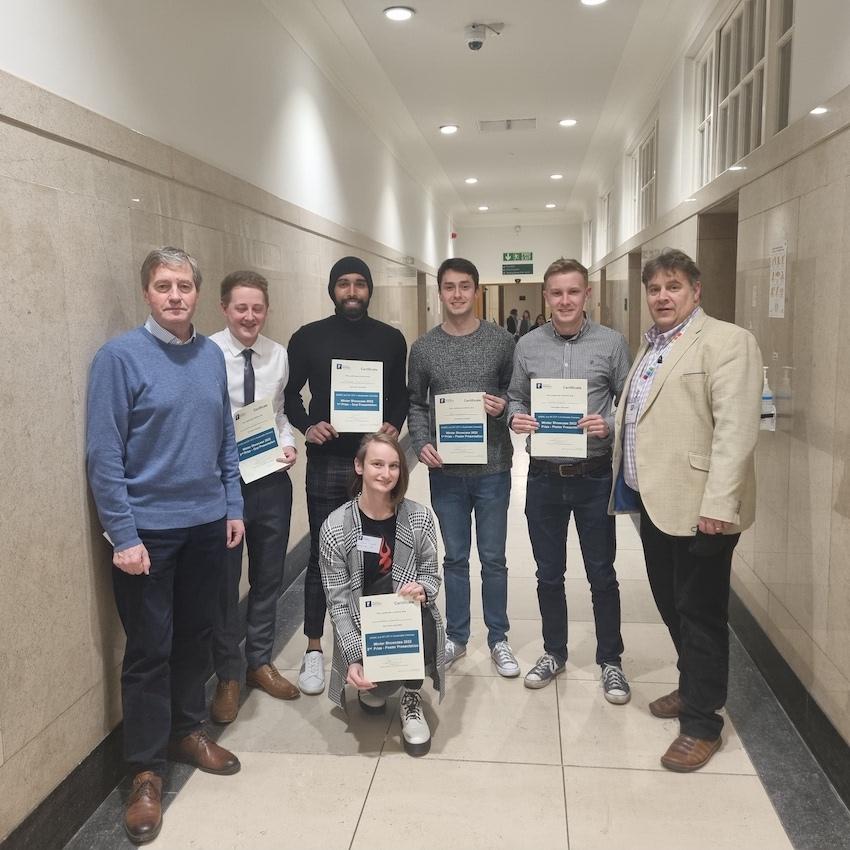 The CDT in Sustainable Chemistry held its annual Winter Showcase event on 7-8 February 2022. After two years of the event being held virtually, this was a fantastic opportunity for the students to give lectures, poster presentations and discuss their research in person.
The event, which took place over two days at the University Park, Trent building attracting an audience of over 110 students, researchers, academics and industrial partners. The Centre was pleased to welcome the students from its partner institution University College Dublin and Prof Pat Guiry.
The event included 12 talks by final year CDT students, a lively poster session involving 33 posters by the CDT second- and third-year students from CDT in Sustainable Chemistry and visitors from the University College Dublin.
In addition, the event hosted three external lectures, Recent Advances in Catalytic Asymmetric Synthesis (Prof Patrick Guiry, University College Dublin), Hydrothermal Formation and Application of Whiskers and Hierarchical Structures from Industrial Interdediates (Prof Xiang Lan, Tsinghua University) and Learning the Rules (or Guidelines) of Making Molecular Materials (Dr Anna Slater, University of Liverpool).
We would like to congratulate all Best Talk and Best Poster Prize Winners: Mandeep Singh Dhak (Best Talk– first prize), Luke O'Brien (Best Talk – second prize), Alex Edmonds (Best Poster – first prize) and Elliot Smith and Ciara Lynch (Best Poster – joined second prize).