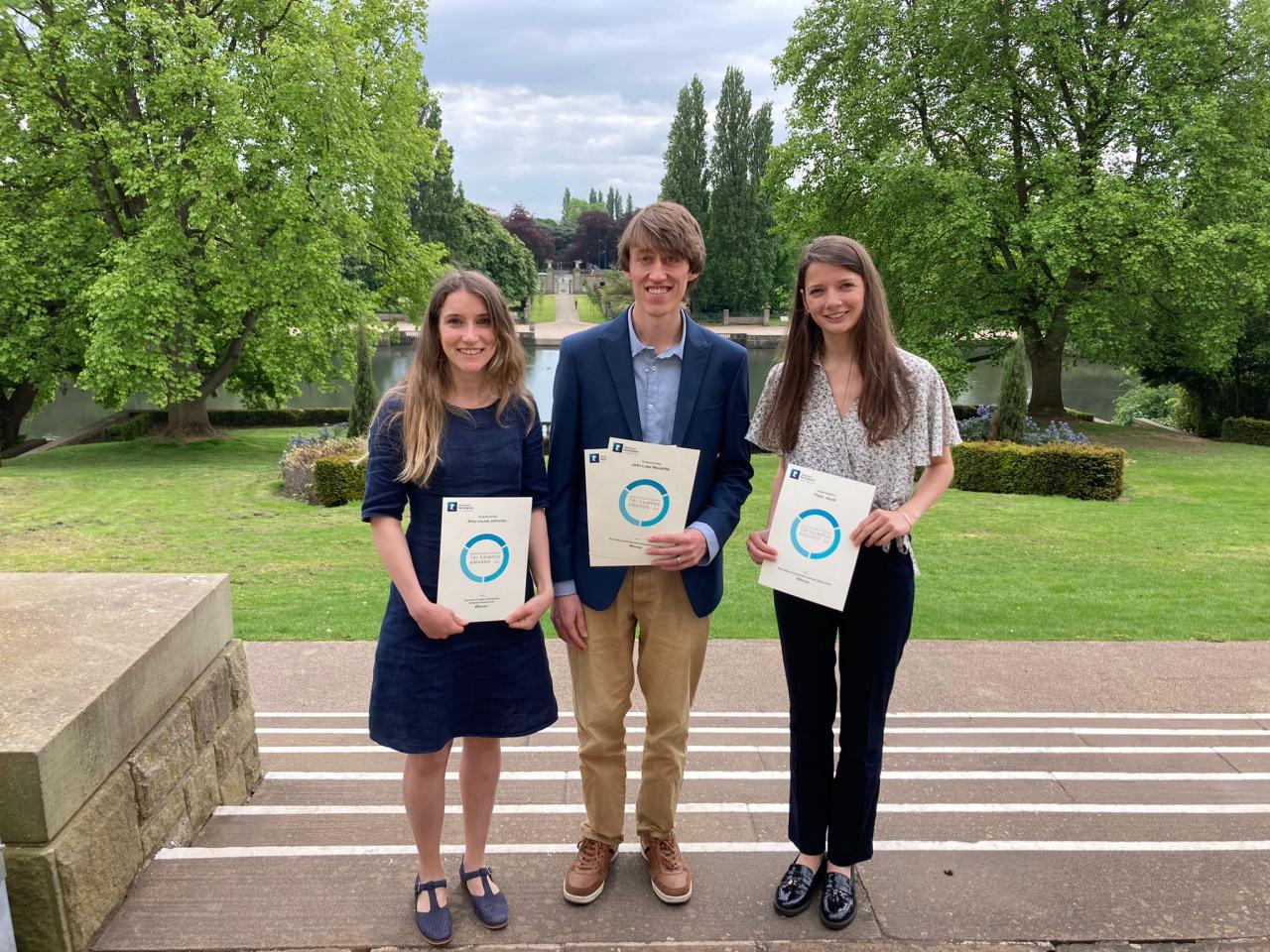 University of Nottingham – Researcher Academy Tri Campus awards 2023
The University of Nottingham Researcher Academy's annual Tri-Campus Awards are an opportunity for us all to come together to recognise and celebrate postgraduate research students and colleagues who have made exceptional contributions to our researcher community.
Members of the University community nominate a postgraduate researcher, postdoctoral researcher, research team, research supervisor, research technician or administrative colleague who deserves to be celebrated.
The award ceremony took place on Wednesday 17 May 2023 at the University of Nottingham
3 of our Cohort 6 students won awards this year:
Amy Louise Johnston – Gertrude Cropper Award
Pippy Jacob – Dean Moore Award
John Luke Woodliffe – Dean Moore Award
A Huge congratulations to all of you from the CDT and CDT Management Team for this fantastic achievement.