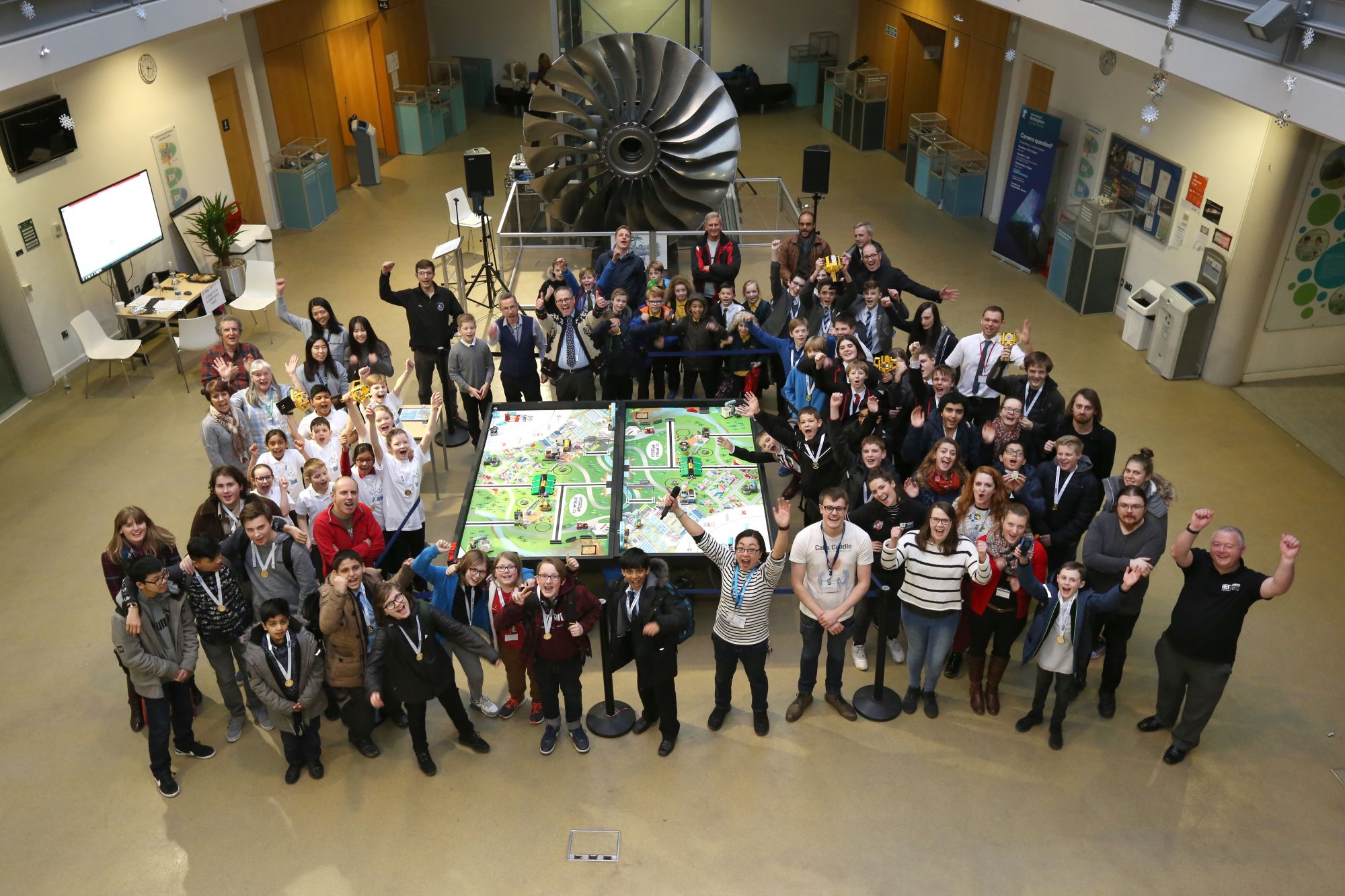 19 December 2017
Young people from schools across the East Midlands spent the day at the University of Nottingham's Engineering and Science Learning Centre competing in the regional heat of the global FIRST® LEGO® League tournament.

The FIRST® LEGO® League is a global competition involving 80 countries and introduces a themed scientific and real-world challenge for teams of schoolchildren aged 9-16 to research.
CDT in Sustainable Chemistry students Ben Scrafield, Heather Damian, Claire Stringer and Catherine Peake participated in the event by taking on the role of competition judges.
Competing teams were tasked with researching a problem around the theme of water, creating a solution and sharing it as widely as possible. The judges saw an array of creative ideas presented by the participants - from installing vacuum toilets in homes in order to save water when flushing, to a social media campaign highlighting water wastage when brushing your teeth.
All participants demonstrated gracious professionalism and determination whilst maintaining a sense of fun and enjoyment – exactly what this event is all about!
As well as completing the research project, students were asked to design, build and program robots and to compete head to head in the robot games. This year's theme of hydrodynamics saw robots completing missions such as fixing pipes and flushing toilets – everything made entirely of Lego bricks!
Robot design judges quizzed students about their thought process in designing the robot and the strategy for the robot games. The originality of ideas and hard work demonstrated by the teams was inspiring, even to the postgraduate students who judged the competition.
At the end of the day, there was a prize giving ceremony and the overall winners of the regional tournament will go on to compete against teams across the country. We're already looking forward to participation in the First Lego League 2018!
Claire Skinner and Catherine Peake
Cohort 4 students