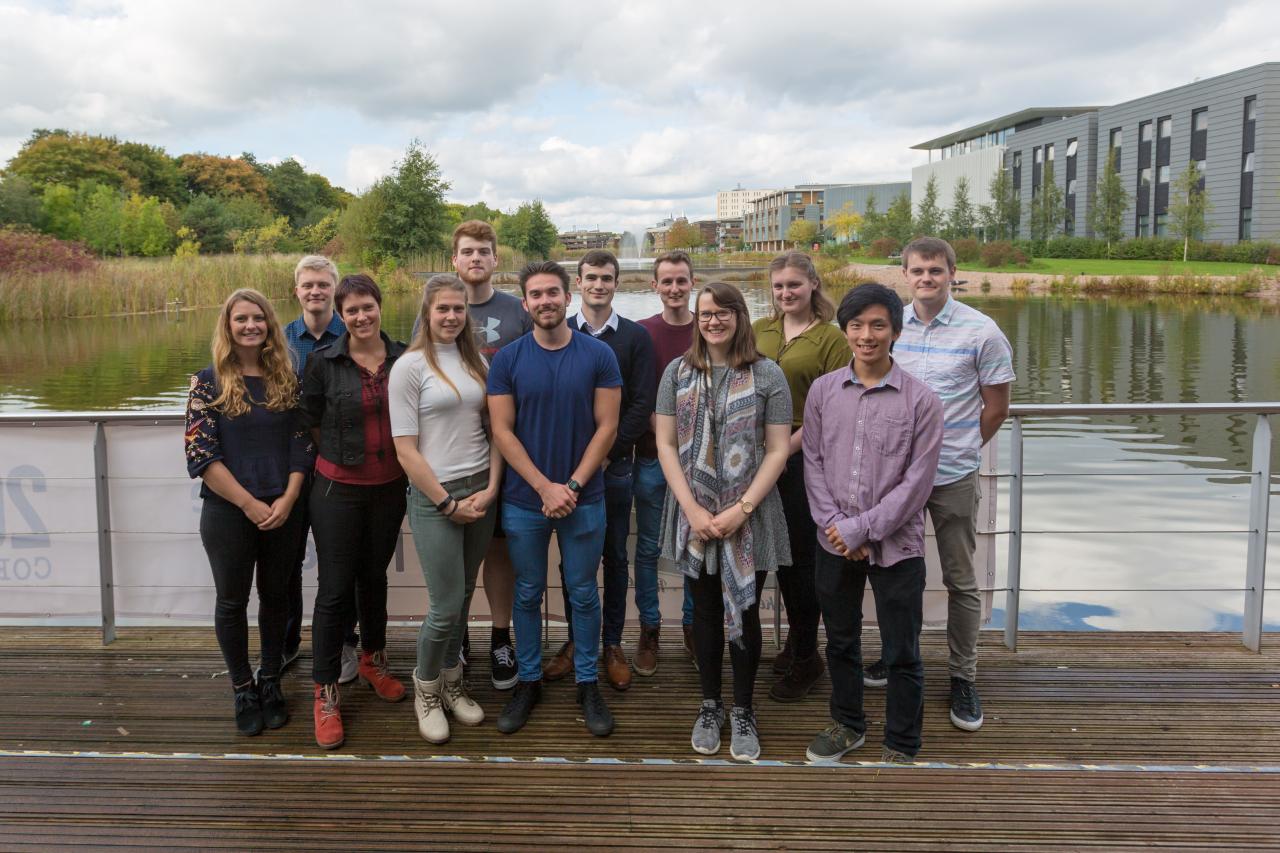 by Katie Scott and Claire Stringer, Cohort 4
In our first week as Cohort 4 of the CDT, we were thrown in at the deep end and attended a two-day induction residential. This residential gave us the opportunity to meet each other for the first time, bond as a team, and find out what the next four years held for us.
As a member of the CDT we have the opportunity to form our own ideas about the PhD project we will undertake. To prepare for this, a series of presentations from industry and academia were organised, which allowed us to gain insight into potential avenues for collaboration. As such, over the two days a wide range of ideas were presented to us, including those from the chemistry, engineering, and biosciences departments. We also took part in two rounds of 'speed-networking' with members of academia. It was a rollercoaster of chatting and taking in information for us all, but a great way to break down the student/academia walls that were still present from our time as undergraduates. The three-minute one-on-one presentations also enabled us to get a glimpse into their specialities, and see the projects that we could get involved with.
During our induction, the event facilitator Rob Watling, encouraged us all to bond as a team by throwing some weird and wonderful team building activities at us. We found ourselves wandering in a field blindfolded, balancing sticks, and competing against each other to win a tube of smarties (it was totally worth it). Our lovely evening meal, which was attended by a number of academics and members of other Cohorts also involved a surprise challenge, which we had to complete and individually present the outcome to the group the following morning.
We all enjoyed our time at the residential, with other students saying:
'[It was a] great opportunity to learn about the academics and industrial sponsors early on'
'Team building exercises were fun, as well as helpful'
'Dinner was a great opportunity to get to know some of the academics in a less formal setting'
'It was a good way to reflect on your own thoughts, something that doesn't often happen in day-to-day life'
We think we can speak for the rest of the Cohort when we say that our induction was a success! It was challenging at times, but we felt well supported and by the end of it we had formed close bonds and are ready to discover where our next four years will lead. We are already planning our next socials together!