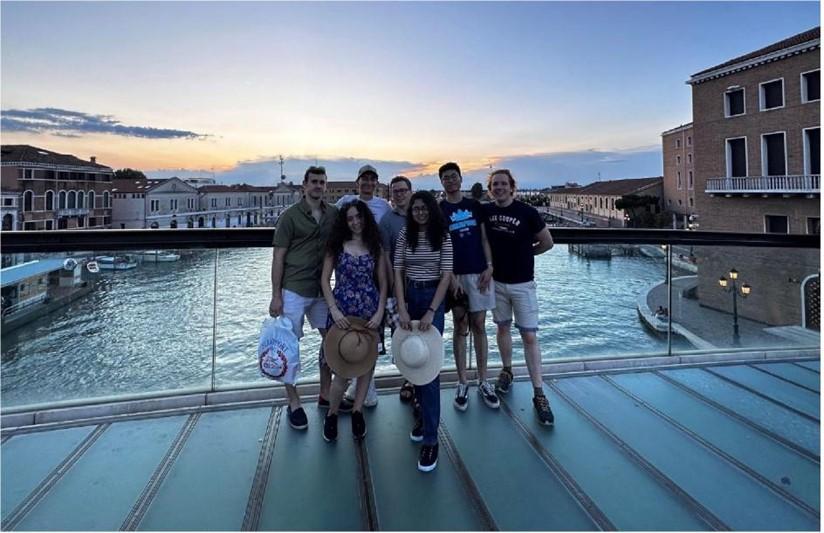 From Sunday the 2nd of July until Friday the 7th of July 2023, several members of Cohort 9 represented the CDT at the annual Green Chemistry Summer School, held at Ca'Foscari University in Venice.
Each day followed a loosely similar structure, beginning with a tasty breakfast served at the campus accommodation, swiftly followed by multiple morning/early afternoon talks centred around a coffee break that provided a welcome opportunity for interaction amongst piers. Following lunch, the afternoon session consisted of a day dependent variation of talks, poster sessions, coffee breaks and, on Wednesday, a boat trips to the beautiful islands of Torcello and Burano. To conclude each day of fascinating science, time was spent exploring Venice and its culinary scene with new friends.
The talks and poster sessions, both online and in person, were delivered by a plethora of captivating international academics, focussing primarily on the developments in benign raw materials, synthetic routes, catalysis, and solvents. All while highlighting the positive and negative impacts of chemistry in wider issues such as climate change and overall process life cycle.
Overall, it was a great opportunity to learn, network with like-minded green chemists, and visit one of the world's most picturesque cities!