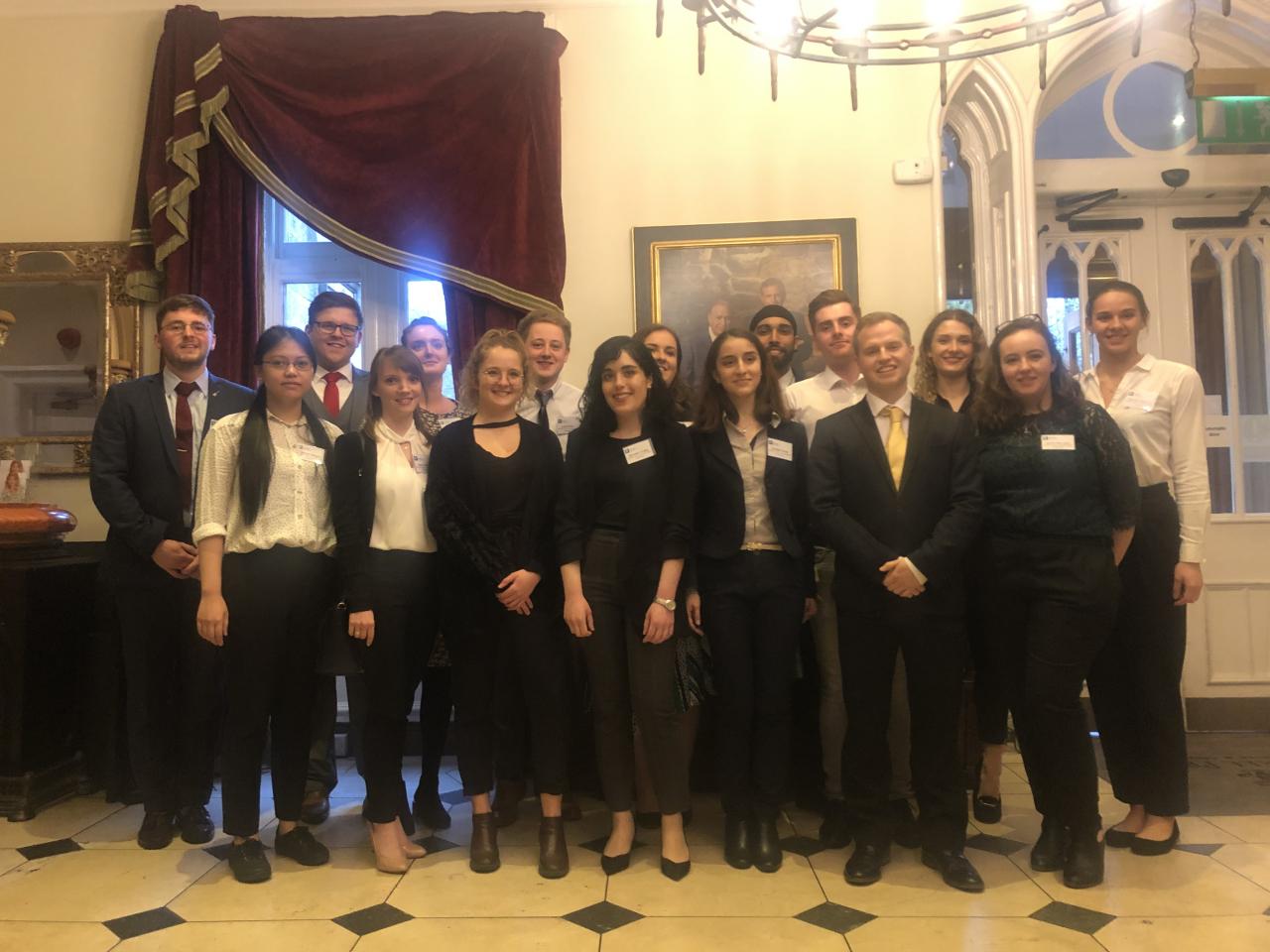 Cohort 5 successfully present their project proposals to the 'Dragons' at the CDT in Sustainable Chemistry annual event
As a part of their CDT training, first year students are tasked with developing their own research project ideas, writing a project proposal and pitching the proposal to a panel of 'Dragons' at the CDT annual Dragons' Den event. This year's panel of Dragons included academics from Chemistry, Biosciences, Engineering and School of Sociology and Social Policy, representatives from industry (GSK, CatSci, Lubrizol, Unilever, Syngenta, Sygnature and AZ) and students from other CDT Cohorts.
As well as challenging the presentations, providing helpful feedback and suggestions, the 'Dragons' were handed a fictional budget to 'invest' in projects of their choice. They were tasked with evaluating the presentations and asked to split the 'investment' amongst the proposals that, in their opinion, scored the highest in terms of project viability and sustainability impact, presentation content, clarity, strength of pitch, articulation and pace of delivery. They also considered students' ability to 'think on their feet' by dealing with a wide range of questions from Dragons from different disciplinary backgrounds.
Well done to Aoife Quinlivan, Luke O'Brien, Michelle Cutajar and Desiree Dalligos whose projects attracted the highest amounts of Dragons' 'funding'.
The students have now joined their lab groups and have started working on their research projects.