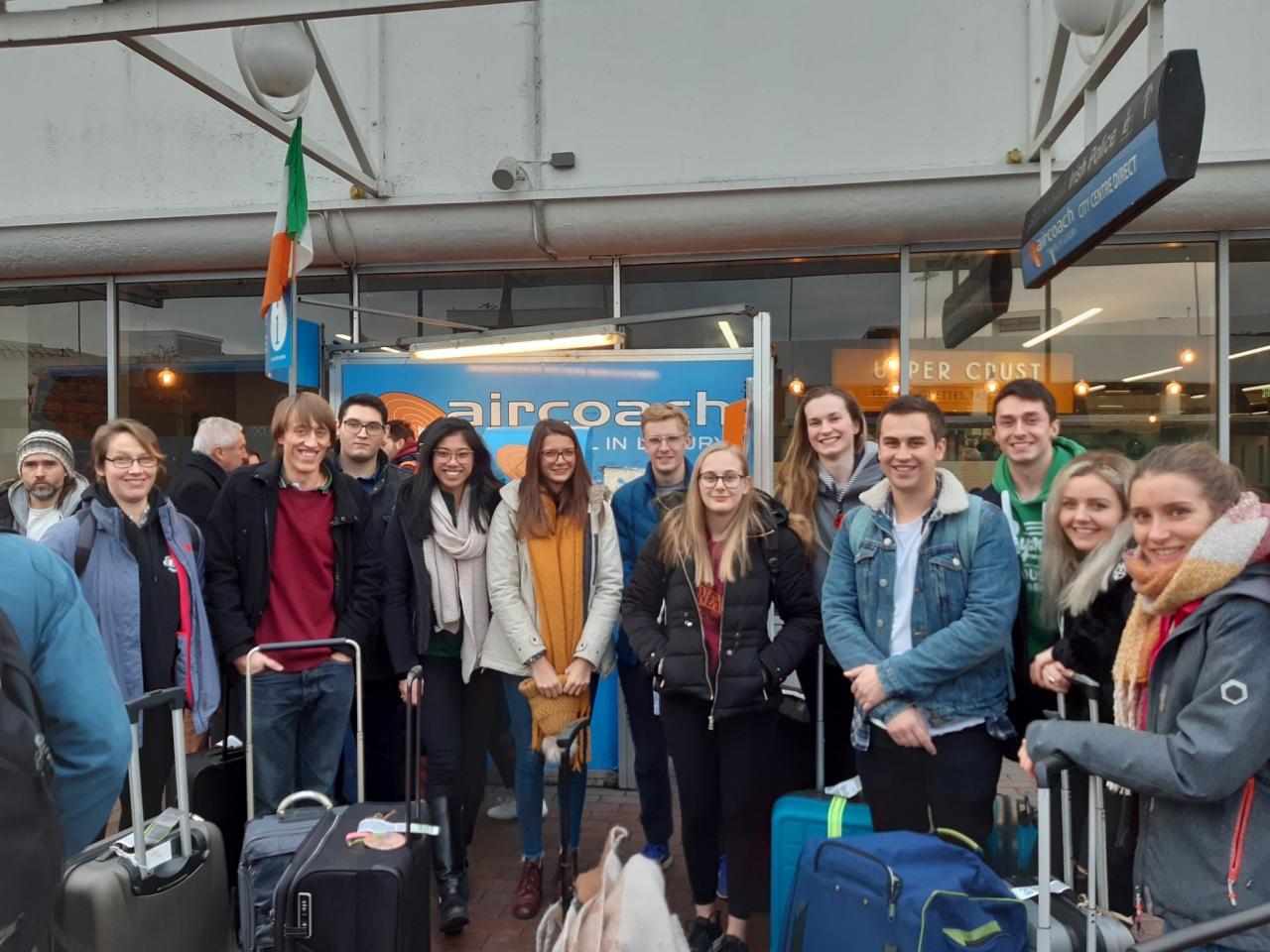 Written by Hariett Fowler
At 4:30am, Monday 2nd December, Cohort 6 convened outside the CNL ready to embark on their journey to Dublin. The students were invited on a weeklong trip to University College Dublin (UCD) hosted by the Bioeconomy Research Centre (BEACON), who are in a partnership with the CDT. On arrival, the students were greeted by their UCD colleagues and attended the first in a series of lectures from three Dublin based academics covering different aspects of asymmetric catalysis.
There was also an afternoon of talks from other PhD students within the BEACON highlighting the breadth of research taking place, from physical through to the social sciences. This provided students with a better understanding of how the CDT aligns with the BEACON's research and gave inspiration for future collaborations. Afterwards, there was the opportunity to attend the BEACON's prize giving evening, allowing the students to meet and socialise with the researchers in a relaxed environment over food and drinks.
On Friday, the students attended the 'Recent Advances in Synthesis and Chemical Biology XVIII' symposium in Trinity College Dublin. During the symposium, there were lectures from invited guest speakers and a poster session showcasing students work.
Beyond the seminars and talks, the students also had the chance to explore Dublin at Christmas, including the Christmas markets, The Temple Bar and the chance to go to the Guinness factory.
Overall, it was a brilliant and engaging week full of interesting talks exposing the students to new science and many opportunities to network with various researchers in different fields.