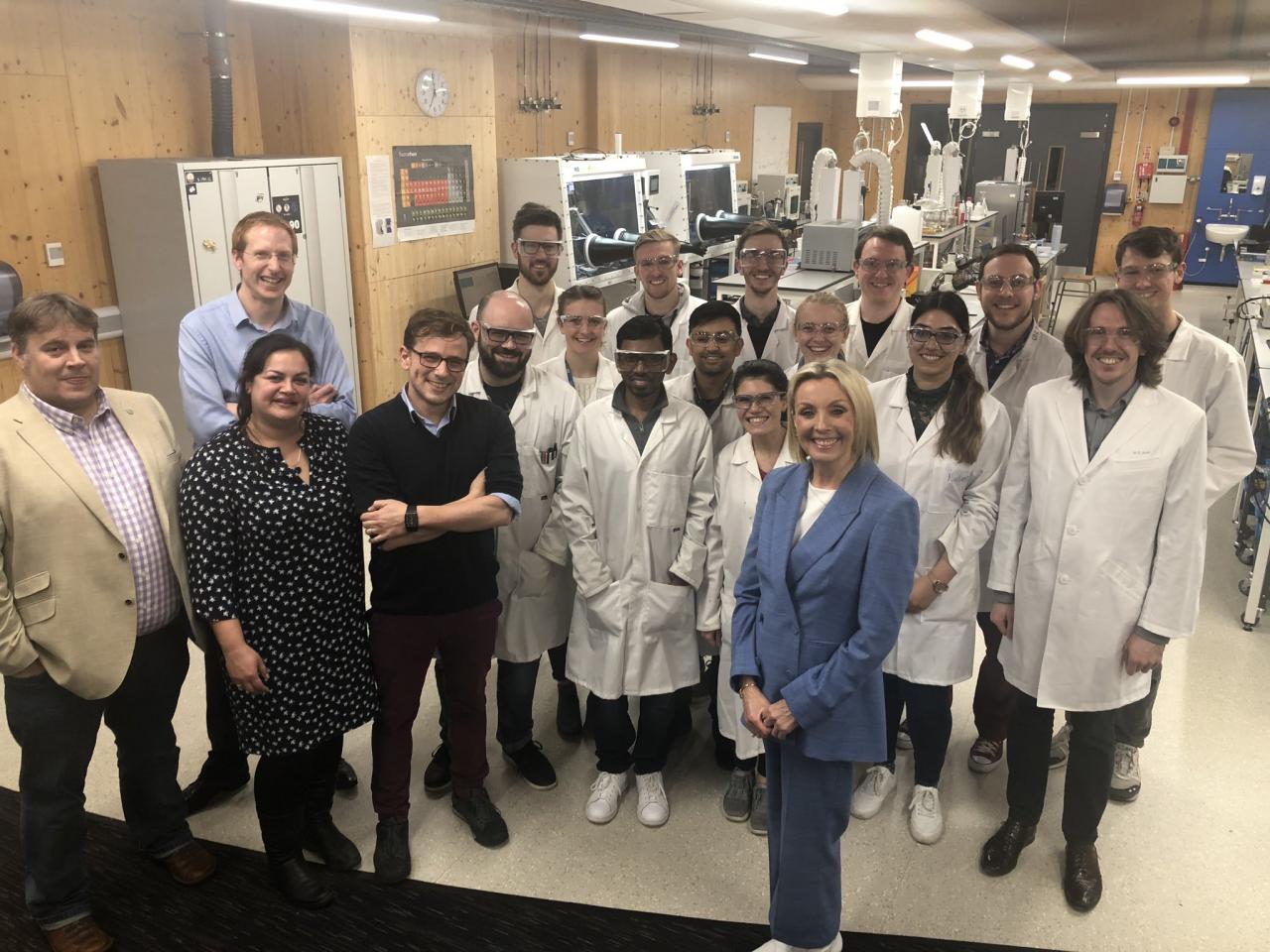 On Thursday 23rd January the Carbon Neutral Laboratories Building hosted a live BBC East Midlands Climate Special Broadcast. The show was live from 6.30-7pm with presenter Anne Davies based at the building for the entire show. The broadcast was focused on showcasing the project in the East Midlands that are tackling some of the key challenges of climate change. The programme included interviews and demonstration with Lee Johnson and Graham Newton and their research team who showcased their work in LI-S batteries as well as live interviews with Peter Licence and Rachel Gomes (Faculty of Engineering) who discussed other projects at the University such as the Centre for Sustainable Chemistry.
In addition, Lee and Graham were interviewed on BBC Radio Nottingham Breakfast Show about their work on batteries. The radio broadcast is available here.
Both activities have been a fantastic opportunity to showcase the research that takes place at the CNL and School of Chemistry to people across the East Midlands.