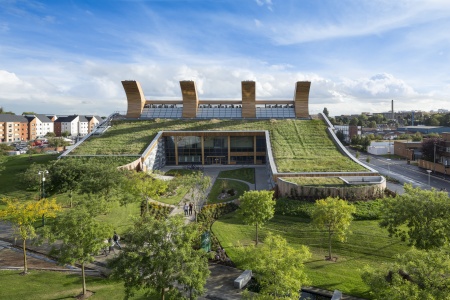 01 Dec 2020 - 01 Dec 2020

Programme
The EPSRC and SFI Centre for Doctoral Training (CDT) in Sustainable Chemistry: Atoms-2-Products, would like to invite suitably qualified and highly motivated applicants to apply for 48-month PhD studentships to work in one of three Research Thematic areas: Down to Earth: Catalysis using Earth Abundant Metal: Psus – A Sustainable Phosphorus Future; and Plastics from Plants Initiative (PPI).
To find out more information, join us at a webinar about the fully funded PhD opportunities at the EPSRC and SFI CDT in Sustainable Chemistry. The webinar will give potential applicants the opportunity to learn more about the CDT cross-disciplinary programme, cohort approach to training and professional development opportunities available as a part of the course. Participants will meet some of the Centre's current students and hear about their experiences. The webinar is also an opportunity to ask any questions you might have.
We would kindly ask all participants to register here.