The GSK Carbon Neutral Laboratories for Sustainable Chemistry - Official Opening
February 27, 2017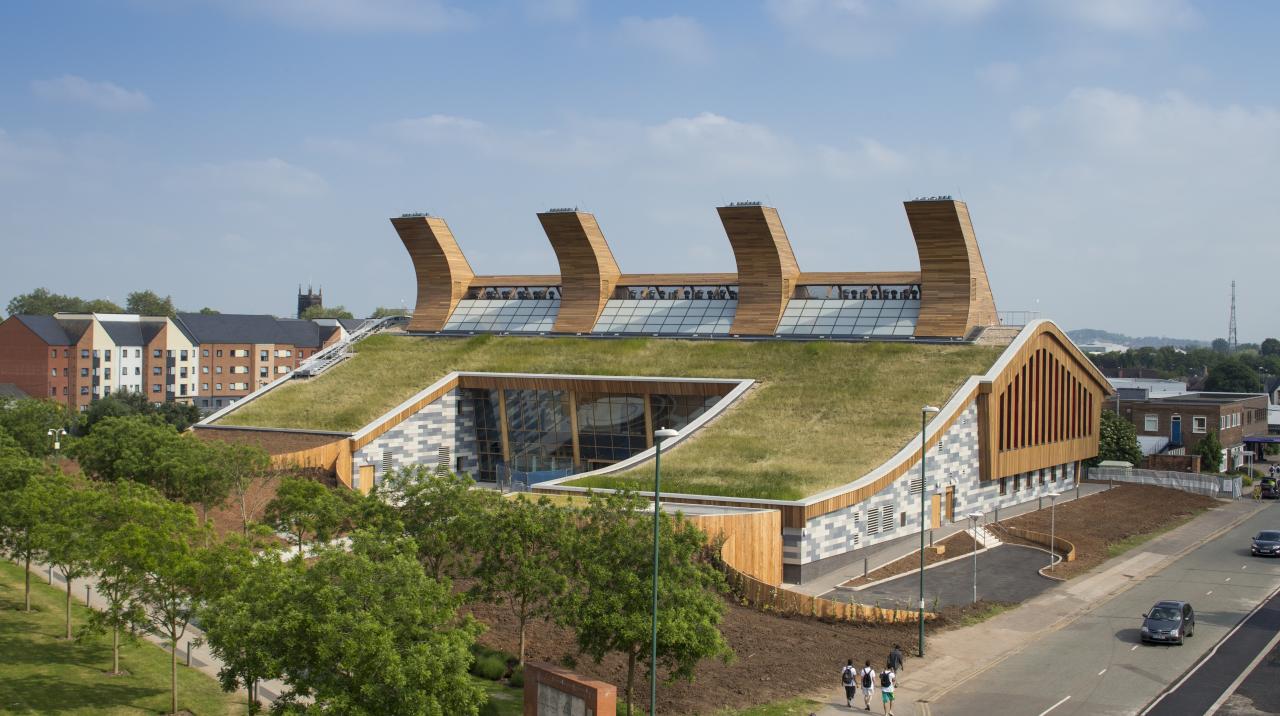 The new state-of-the-art GSK Carbon Neutral Laboratories building was officially opened by Sir Andrew Witty on 27 February 2017. The event was well attended by University of Nottingham staff, industrial and funding partners (such as GSK, HEFCE and the Wolfson Foundation), current students and alumni.

Following the speeches, the guests had the opportunity to participate in an interactive panel session on 'How Chemistry can take us to a
sustainable future' involving contributions from Sir Andrew Witty (GSK), Professor Sir Martyn Poliakoff (University of Nottingham), Prof Dame Jessica Corner (University of Nottingham),Professor Paul Anastas (Yale University) and Dr Helen Sneddon (GSK) .