Industrial Showcase
September 28, 2016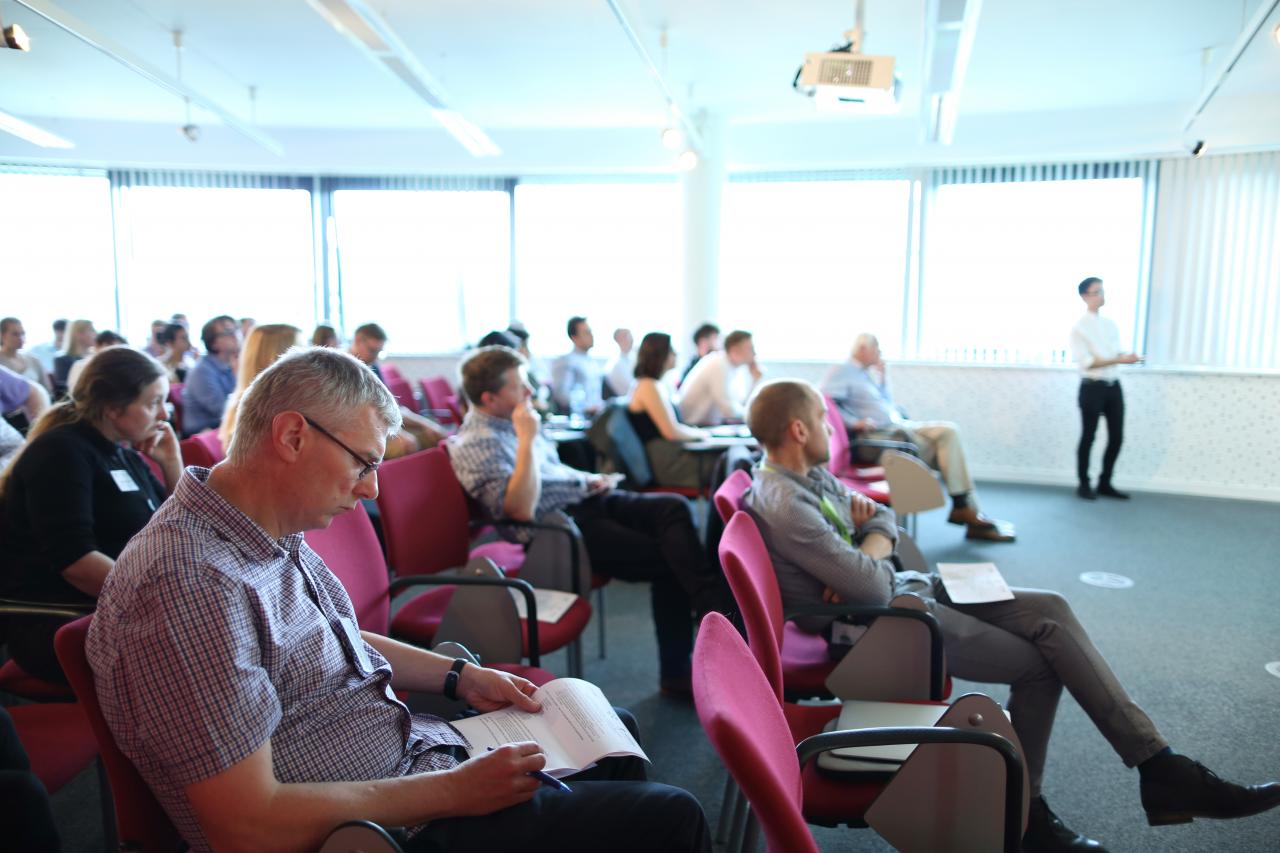 The first EPSRC CDT in Sustainable Chemistry Industrial Showcase took place on 28 September 2016 at the GSK Centre for Sustainable Chemistry. The event presented an excellent opportunity for CDT students to present their research to an audience of over 70 University academics, industrial partners and students. The event featured 11 talks (2nd year students) and poster presentations (1st year students).
The Showcase audience voted for their favourite talks and these were 'Novel and Expedient Catalytic Synthesis of Indolizines' by Tim Douglas in the morning session and 'Towards Sustainable Reductions with Electrochemistry' by Grace Lowe in the afternoon session.
Voted by the Showcase audience as presenters of the best talks - Tim Douglas and Grace Lowe with the Centre Director Prof Chris Moody.
The panel of academics and industrialists selected their favourite poster presentations and these were: 'Magnetic Ionic Liquids as Catalysts for CO2 Transformation' by Meike Leu and 'Continuous Flow Photochemistry' by Jonathan Hunter.