Towards a Sustainable Future Symposium
October 21, 2015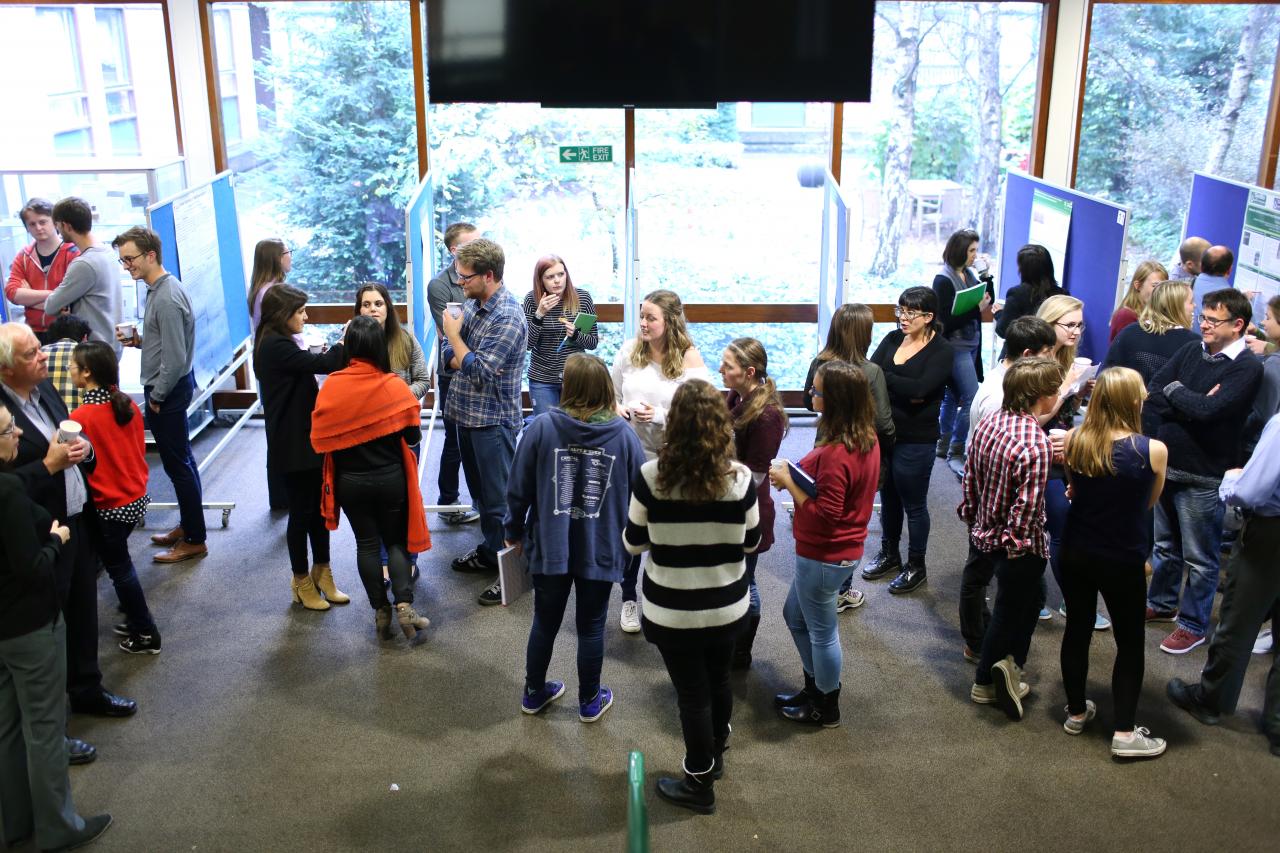 On 21st October 2015, the Centre for Doctoral Training in Sustainable Chemistry hosted its first "Towards a Sustainable Future Symposium" in the School of Chemistry. This event brought together interested students, academics and industrial representatives for a series of lectures from international speakers on sustainable chemical technologies. The symposium was split into two separate sessions, chaired by Laura Finney and Paul Henry who are students from Cohort One of the CDT.
Our first speaker was Dr. Liam Ball, who has recently been appointed as an Assistant Professor in Organic Chemistry here at The University of Nottingham. His talk described the work he undertook during his PhD and Postdoctoral studies, on the gold catalysed direct arylation of simple aromatic compounds. This highlighted the importance of the development of highly efficient catalysts in the future, particularly for industrial processes.
The CDT covers the entire remit of sustainability, and this was emphasised by our next speaker, Dr. Laura Torrente-Murciano from the Department of Chemical Engineering and Biotechnology at The University of Cambridge. Her talk covered a wide range of topics, from the development of metal nanoparticles for catalysis, reaction engineering, the recycling of homogenous catalysts and the production of hydrogen for the hydrogen economy.
Sustainable chemical feedstocks are an incredibly important issue for the chemical using industries, and Professor Mark Mascal from The University of California, Davis introduced us to one potentially viable option. His talk focused on the use of 5-(chloromethyl) furfural as an alternative platform chemical, and displayed impressive examples of its ability to be easily transformed into biofuel, renewable polymers and speciality chemicals such as insecticides.
As part of the symposium there were also two poster sessions, with students from the Chemistry, Life Sciences and Chemical Engineering presenting their research to the delegates.
Our final presentation came from Prof. Dr. Peter Wasserscheid from Friedrich-Alexander University Erlangen-Nürnberg. His talk focused on the use of organic molecules to allow hydrogen to be safely and easily stored and transported. This is a key challenge facing the development of the "hydrogen economy".
The symposium was a great success, and we hope that next year we will be able to have students from the CDT presenting their research. We look forward to seeing you there!
Connor Yap, CDT Cohort 2 Student